The Facilities Division is responsible for the direct supervision of all offenders sentenced to the Georgia Department of Corrections.
GDC-Map-edit.jpg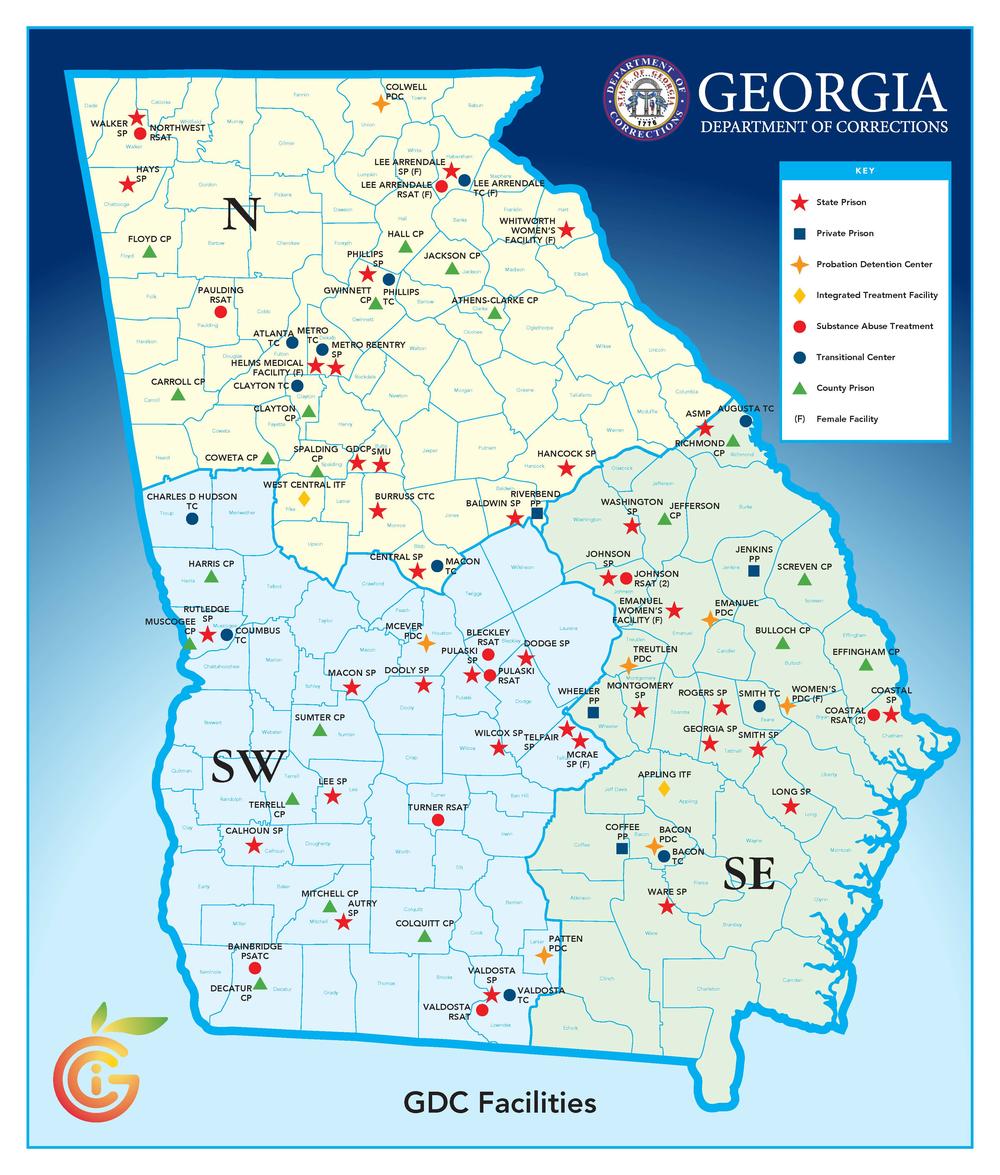 The division operates:
34 state prisons, housing nearly 47,000 offenders
12 residential substance abuse treatment facilities
2 integrated treatment facilities
12 transitional centers
7 probation detention centers
The Division oversees the custody of state offenders by contract in:
4 private prisons
21 county prisons
There are three Regional Offices within the Facilities Division, which allows for the decentralization of operations. Regionalizing operations returns the agency to a time tested, effective formula for the optimal management of over 60 facilities and 9,700 staff across the state of Georgia.
For the FY2020 Allocation of Cost of Inmates, review our Budget & Finance Fact Sheet .
For reports specific to the agency's offender population, please check out the Reports section of our website. Reports are to include detailed statistical profiles of inmates admissions, inmate releases, standing populations to include total inmates, life sentence inmates, life without parole inmates, juveniles sentenced as adults, death row inmates and rosters of inmates from foreign counties. Reports are broken down by fiscal year, calendar year and by month.
The Facilities Division oversees the following:
Transitional Centers
Field Operations
Parole Revocation Center
Inmate/Medical Transportation
Facilities Division - Related Links
Facilities Division - Related Links
For more information from the Facilities Division, use the following links: