Volunteers' Personal Stories
"GDC has trained over 9,200 volunteers to assist inside and outside correctional facilities statewide."
Lectures 
Basil Clark - Volunteer
Basil Clark lectures on Effective Communication. He is a regular instructor, volunteer and member of the mentoring program.
Classes
Andrea Scudder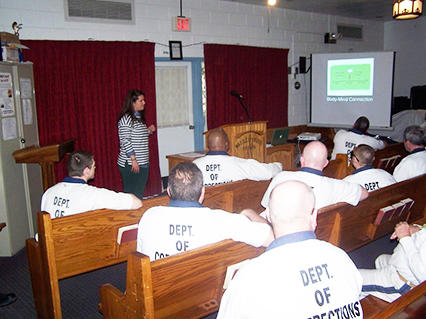 Ms. Andrea Scudder presents a class on how to deal with stress and how to incorporate mindfulness.
Talks
Cam Newton Volunteering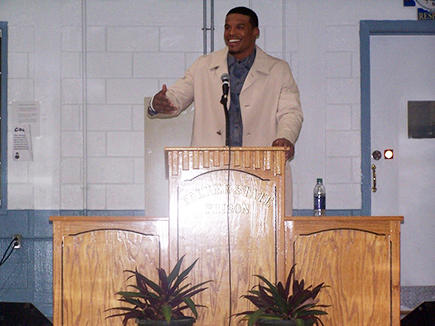 Cam Newton came to Walker State Prison and spent time talking with and encouraging the men to never give up on their dreams.
Other Impactful Stories
Flynn & Company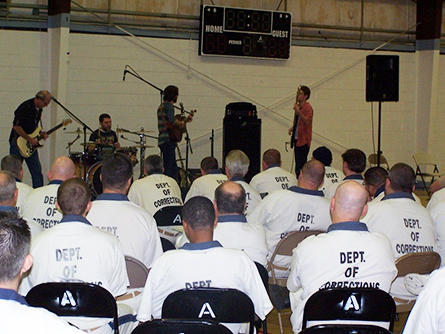 Flynn & Company, a band from Tennessee, provided a concert with both original and classic tunes that ranged from rock, country, and blues.
Charlie Saunders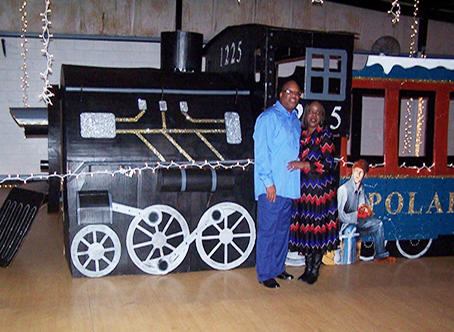 Participating volunteer program leaders at Walker State Prison: Mr. Charlie Saunders and his wife, Mary.
Soccer match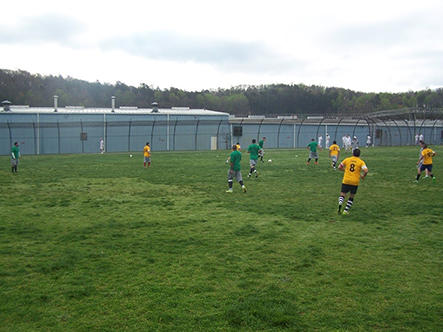 Grace Presbyterian Church came to Walker Faith and Character Based Prison for a soccer match.
Remnant Fellowship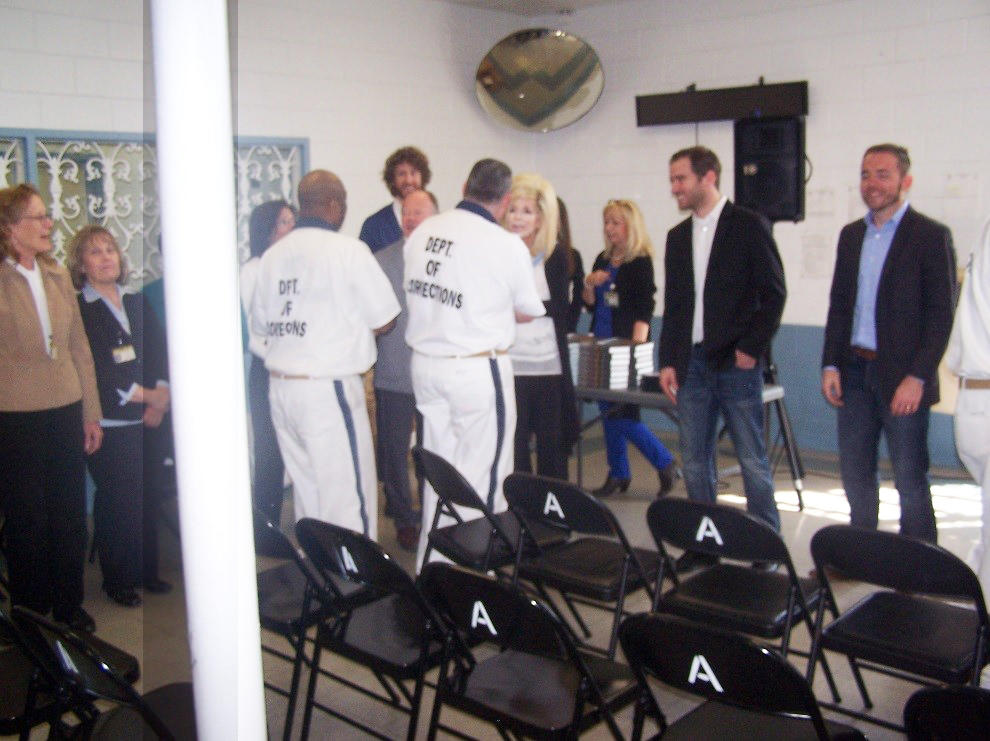 Remnant Fellowship Church from Franklin, TN  assisted at Walker Faith and Character Based Prison in faith development and cultural diversity programs.
View one of our Volunteer Success Stories at Burruss State Prison
Success Story at Burruss State Prison