Northwest RSAT Center
Rsat - Center
Additional Information
northwest.jpg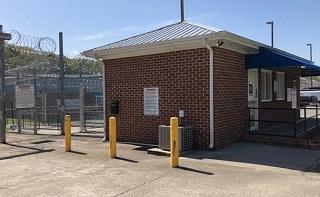 MISSION: The Mission of Northwest RSAT Center is to reduce recidivism of substance abuse and related criminal activities by providing highly structured and comprehensive substance abuse treatment program. The program elements consist of advanced cognitive-behavioral substance abuse treatment. The design is performance-based and provides detainees a genuine opportunity to acquire the knowledge, skills and attitudes necessary to successfully integrate back into mainstream society.
HISTORY: The Northwest Residential Substance Abuse Treatment Center opened in January of 2009 and is located on over 300 acres in Walker County. Both GDC and Spectrum Health Systems, Inc. Staff have collaborated to develop a comprehensive recidivism reduction substance abuse service
Visitation Days/Hours:  Saturdays, Sundays and State Holidays 9AM to 3PM
HOUSING: 
One building with four open dormitories. Fifty Detainees per Dorm.
No offenders with Mental Health Diagnosis.
No Offenders that require twenty-four hours Medical services.
OPEN DORMITORY
INTENSIVE THERAPEUTIC PROGRAM
DETAINEE     
PROGRAMS:
Counseling: Individual & Group Counseling, Nine-month intensive treatment program in a therapeutic community setting
Transition Services: TOPPSTEP, Career Center, Re-entry, Veterans Services, Social Security Disability Services, Family Services, Fatherhood Services, OJT.
Education: LRR, ABE and GED  
Religious Activities: Worship Services and Bible Study
Directions
From Atlanta: Turn right off I-75 North at Resaca/LaFayette Exit #320. Turn left onto Hwy. 136 and travel for 6.6 miles. Turn right at the stop sign, continuing on Hwy. #136 West, through the Villanow Community for 14.5 miles. Turn right at the stop sign onto Hwy. 151 and travel for 1.8 miles. Turn left onto Hwy. #95 North and travel 7.7 miles to the red light at Hwy. 27 in Rock Spring. Turn left onto Hwy. 27 South and travel for 1.2 miles to Guy Williams Road across from Grace Baptist Church. Turn Left onto Guy Williams Road and travel for 1.1 miles. Turn right at the stop sign onto Straight Gut Road and travel for .5 miles to the Walker State Prison entrance at Kevin Lane. Turn left onto Kevin Lane, then turn left at the first drive, Northwest RSAT Center entrance is the Second building on the left.