Hays State Prison
State Prison
Additional Information
Hays State Prison.jpeg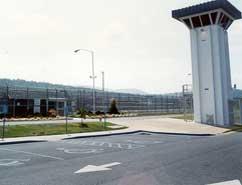 CONSTRUCTED: 1989
CAPACITY: 1,101
OPENED: 1990
GENERAL POPULATION VISITATION DAYS / HOURS:
HOURS: 9:00AM TO 3:00PM
DAYS: Saturdays, Sundays, and State Holidays
TIER I/II  & STEP DOWN VISITATION DAYS / HOURS:
HOURS: 9:00AM TO 3:00PM
DAYS: WEDNESDAY AND FRIDAY (BY APPOINTMENT ONLY)
CALL  706-857-0400
 
MISSION:
Close security facility serving the Department through housing and managing some of the state's most challenging offenders. Provides offender population with a variety of structured programs intended to minimize recidivism and initiate an effective re-entry program. Houses a Faith & Character based dormitory and serves as the host facility for the Paulding Residential Substance Abuse Treatment. This is a Tier I, II & STEP Down facility. 
HOUSING:
Hays State Prison is comprised of 7 general population dorms, consisting of 64 beds per dorm for a total of 448 beds. One Fast Track building housing 256. There are six Tier II dorms consisting of 218 beds and 3 Tier I dorms with 160 beds. The outside fire station has 10 beds and the infirmary has 9 beds. We also house approximately 750 level II mental health offenders throughout the institution. This facility also houses a C.E.R.T. Team, a Tactical Squad and a Canine Unit.
OPEN DORMITORY
SINGLE CELLS
FAITH/CHARACTER DORMS
WORK DETAILS:
Hays does not have any outside details. There is a GCIC Optics and Aramark Food Service that are supported by offender labor.
PROGRAMS:
Academic: General Education Diploma, Adult Basic Education, Literacy
Counseling: Family Violence, Moral Reconation Therapy, Motivation for Change, Thinking for a Change, Career Center, Behavior Stabilization, Re-Entry, Matrix, Anger Management
Recreation: General Recreation, Intramural Sports
Religious Activities: Various Worship Services, Kairos, Faith/Character based dorm
Vocational/OJT: General Office, Laundry, Warehouse, Barbershop, Grounds-keeping, Optics, Food Service, Building Maintenance, Custodial Maintenance, In 2 Work (Food Service)
DIRECTIONS: 
Take I-75N to Exit 306, Adairsville/Summerville Exit. Turn left onto Hwy 140 West for approximately 19 miles. Turn right onto Hwy 27 north for approximately 14 miles to Summerville city limits. Continue through Summerville for approximately five miles. Entrance to Hays State Prison is on the right.